FRIGOBOX
Exhibition of object made by members of GILBARDcollective
<FRIGOBOX>
Belgicism designating a container with isothermal properties.
It is used for the preservation and transport of supplies to a remote location.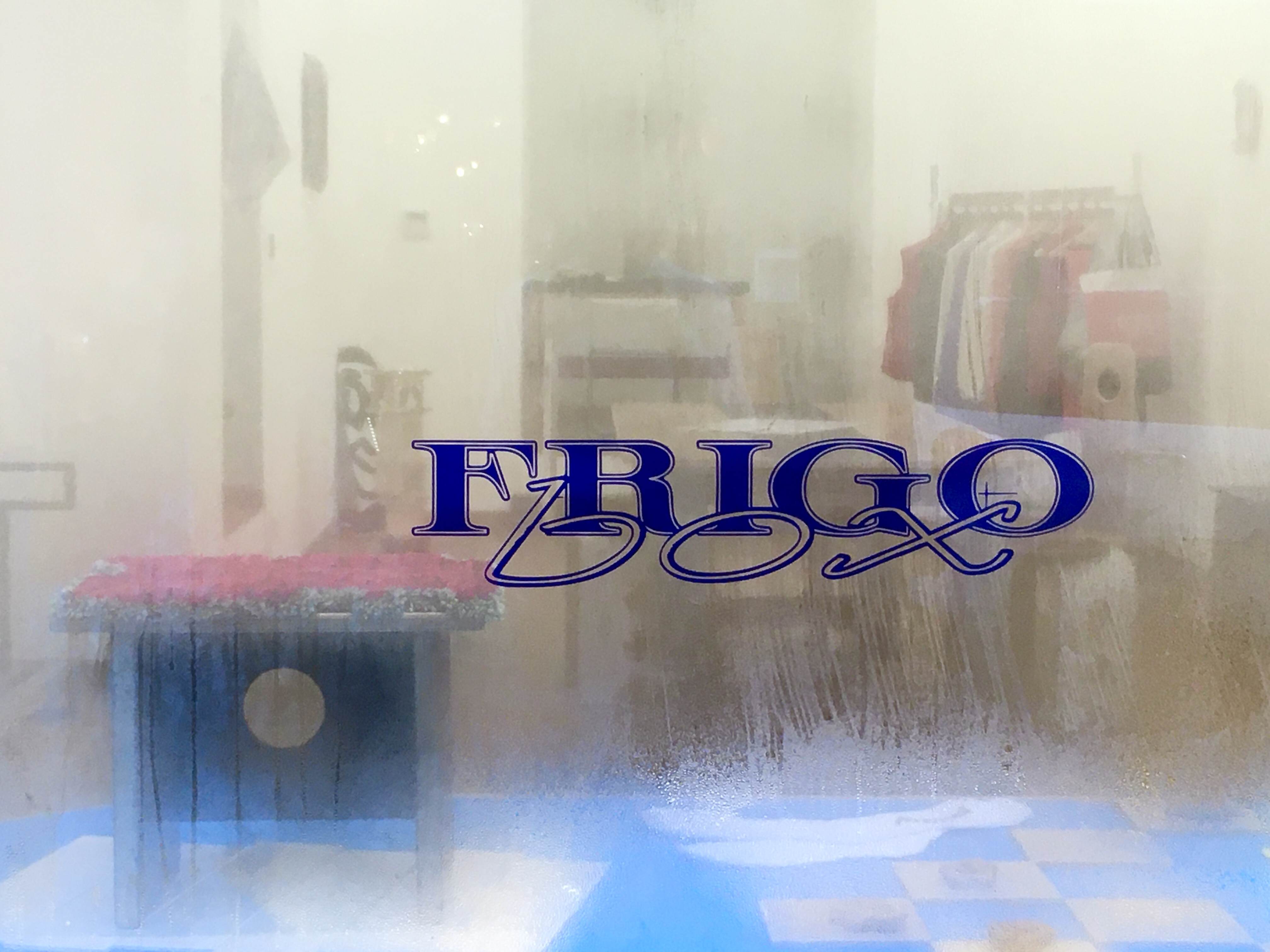 Graphics by Sylvain Brillault.
From left to right. Frames by Sara Hillouz+Marius Escande, tuffted faces by Jane Wright, bench by Aliocha Tazi+Nicolas Robert, lamp by Timoté Rouffignac.
118 rue Blaes, Brussels.
Bench by Jane Wright.
Stool by Jane Wright.
Frame by Nicolas Robert. Table by Arthur Halbique+Jane Wright.
Coffe table by Jane Wright.