Cutting-Edge
Henri Bergson addresses in his essays that it is the nature of mankind to create tools shaped by its human form and action to evolve in adaptation to its context.
If artifacts are a reflection of a human form, whether it is made out of organic material or not, it may be considered as a living element that by nature follows the rhythm of a cycle. Designers can assist this through the integration of a design practice that considers materials, currently perceived as waste, to be an opportunity that will sustain communities and industries into the current context.
Cutting-Edge
investigates the potential for developing products and building bridges between entities that will benefit from the reuse of waste selvedges produced by the UK's weaving mills.
The textile industry inherently produces tons of blended waste material, however, only a small percentage is adapted to be mechanically down-cycled into fiber.
The objective of this project is to encourage alternative initiatives to the destruction of waste selvedges generated by shuttle-less looms and avoid direct incineration of valuable materials (merino wool, cashmere, silk).
To facilitate the re-use and re-manufacturing processes of this waste, this research operates from its sorting phase to its potential transformation into a viable product. I am exploring design protocols that allow for irregularities of this material to be processed on an industrial level and to play an essential role in the perception of standardised design outcomes.
Network
around the project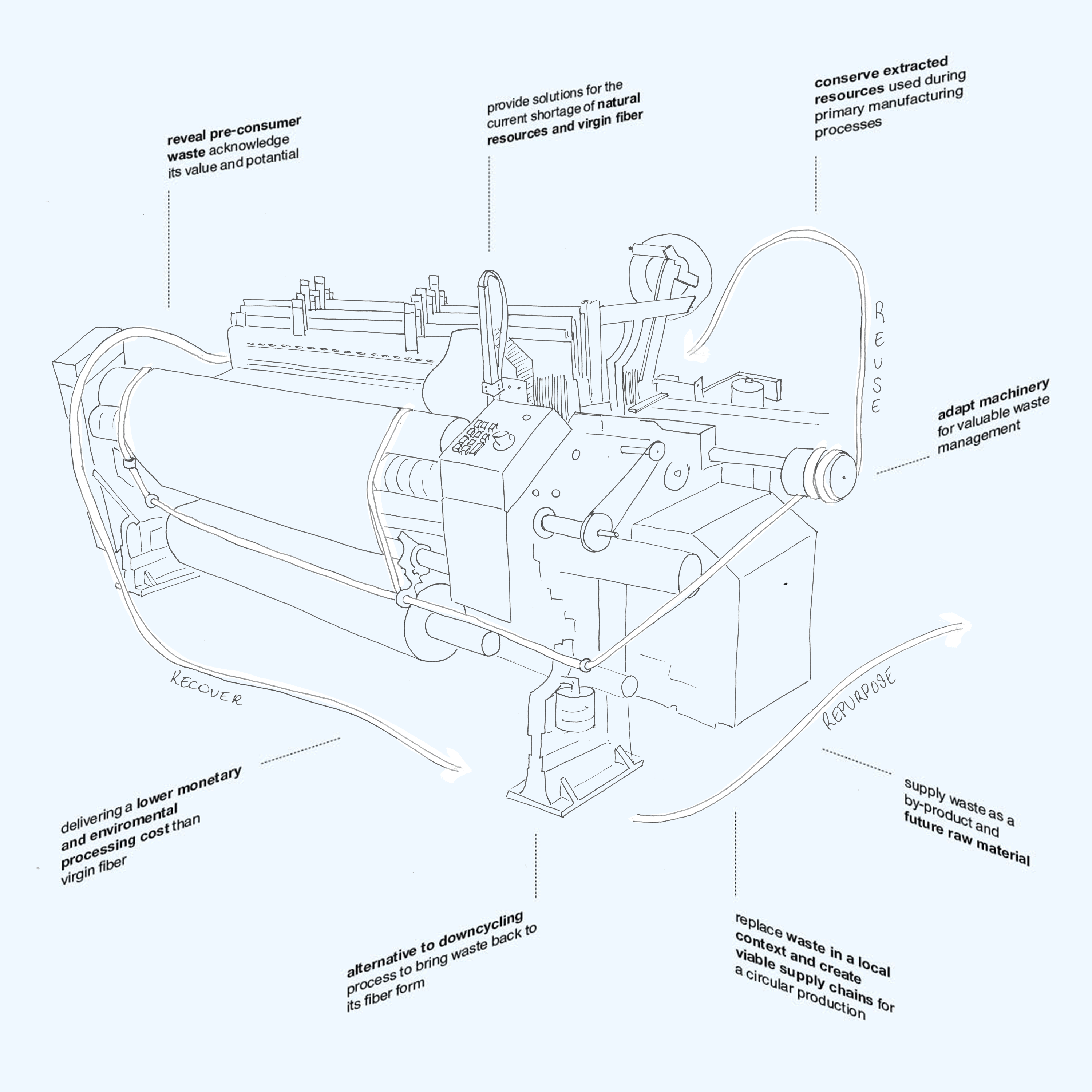 -
Acknowledging the value of waste material may potentially push conventional entities to build connexion with a disruptive system may it be through production or consumption. This way I got involved both in a typical design practice, which means trying to adapt the manufacture equipment to an efficient and valuable collection of the waste to be later on creatively remanufactured into a new product.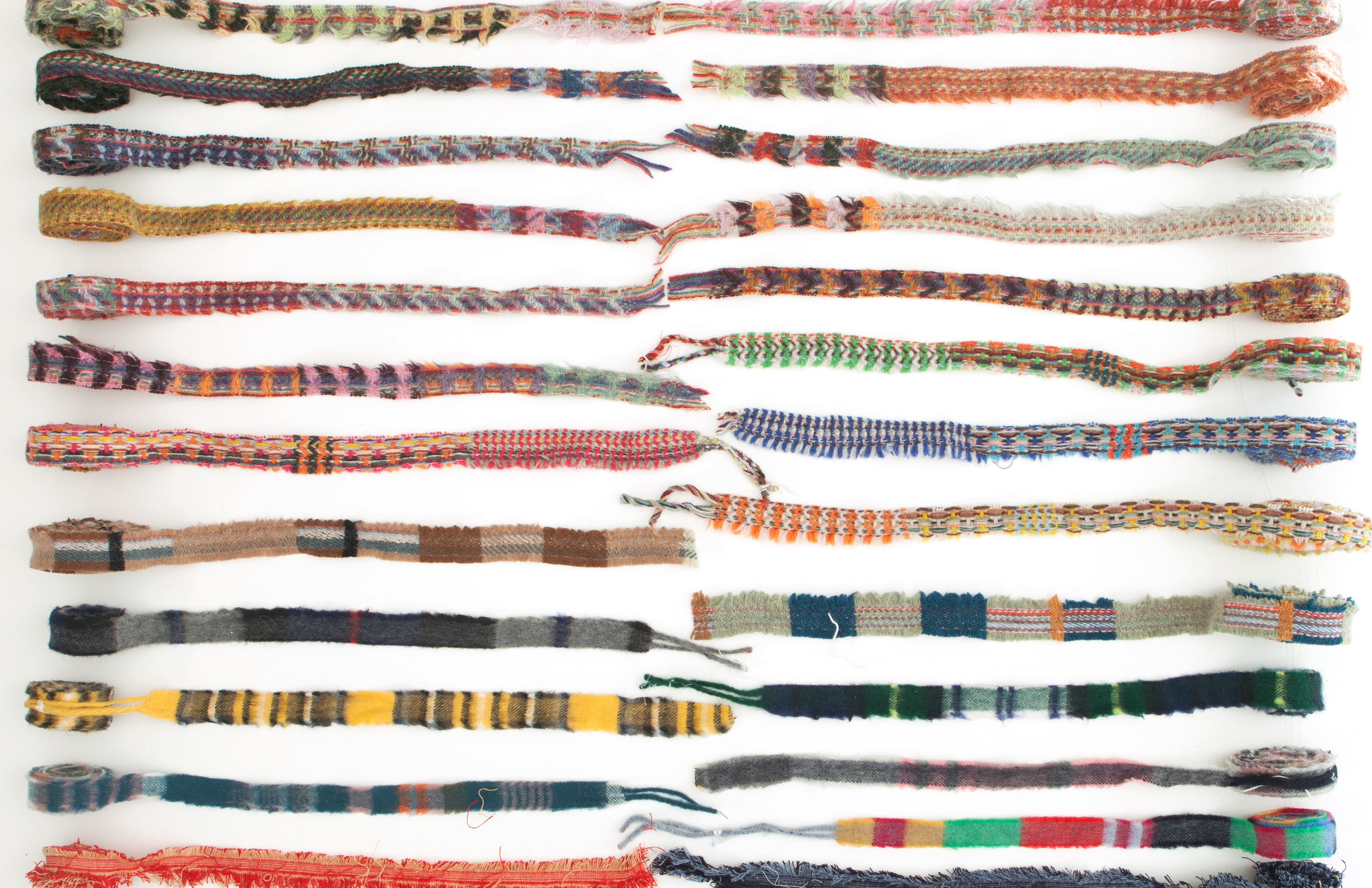 PRIMARY RESEARCH

using selvedges to create textile surfaces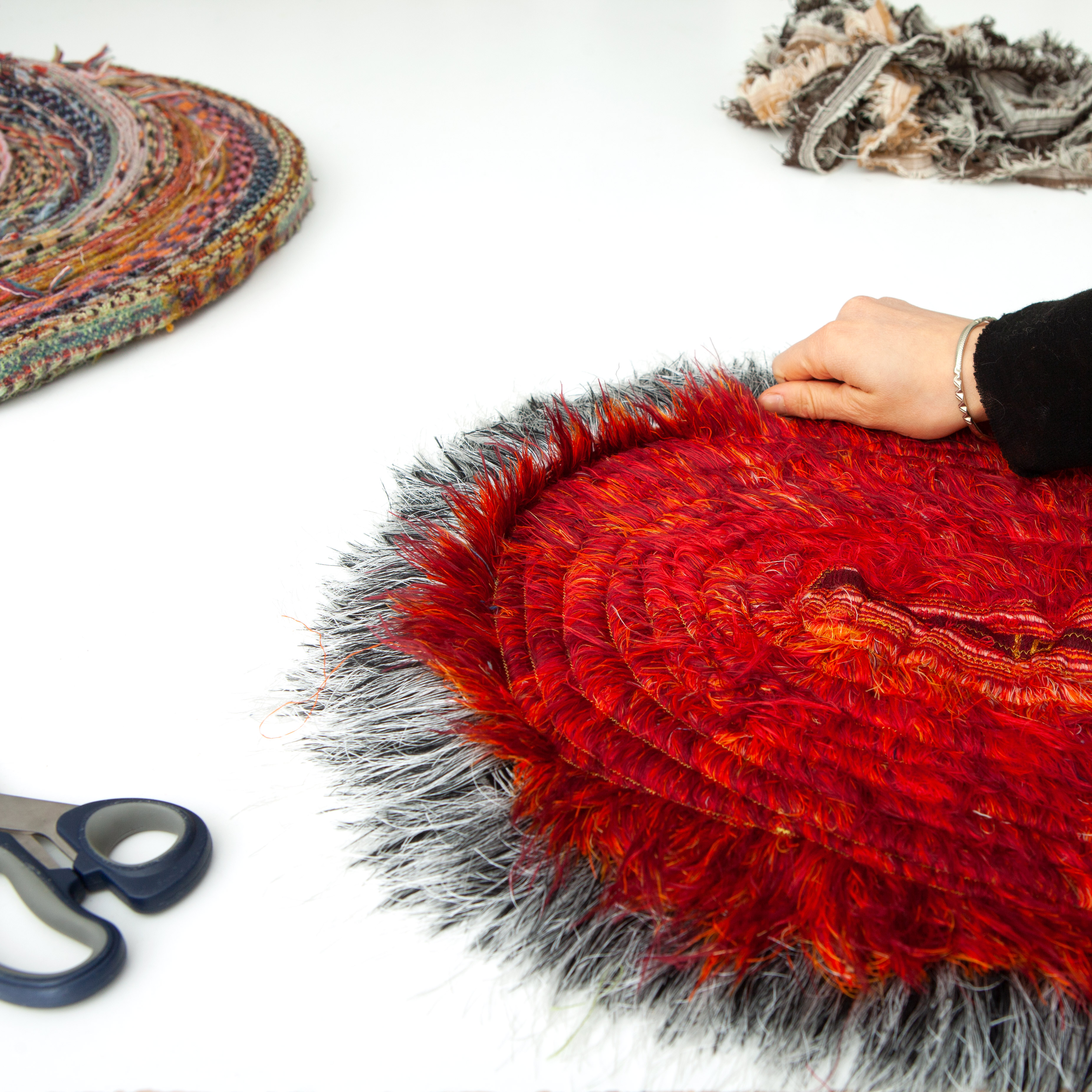 This research was exhibited at
BOZAR Museum
in Brussels during the exhibition
Gallery of Futures
together with the work of GILBARD members.
The 3D scan of the exhibition is now available with this link :
https://my.
matterport.com/show/?m=N5S68ZHPUpU